Be guided by the one who holds the key to your healing, your story, and your destiny: YOU
In this 6-week Quantum Consciousness Alignment Program, Sarah will facilitate the process of aligning you with your highest self so that you get to take quantum leaps and change your life in the best way possible.

Are you ready for it?

I WANT TO LEARN MORE Tell me, are any of these your story?
You say you're not the problem. Other people are just terrible human beings it's just bad luck, or the timing is off…, so it's "natural" that you accept this situation and keep trucking along 


Or maybe you tell people that you're happy, but deep down, you question yourself a lot, and day by day you somehow lose trust in your own decisions. And that's holding you back from doing what you truly want.



Or perhaps,

you're at the top of your career. And declare that the view "looks great" from up there. You get the vanity likes everytime you post about your life, and your friends and family seem to be jealous of your state… but you know deep down you aren't even sleeping right due to anxiety – (maybe even grind your teeth at night or get nightmares?)



You feel like

you deserve more money – more income, more investments, rock solid savings, the capacity to retire your parents, pay off high debts, easily afford private school for your kids. But someone, whatever you make is just enough. And you're secretly scared of a random medical emergency.


You're not even at the weight that you want. But somehow you're always "so close to it" but never get there, even though you seem to be doing the right things…
Behind closed doors, you wonder if there was something much more fulfilling for you to do with your life. 

You wonder if you can actually be happy. (Whatever that means.) 

You wonder if you can actually be content.

You wonder. 

You wonder.
So, in the pursuit of a fulfilling life, you:
Have turned to different sources in order to find that one thing that gives you

the courage and motivation to pursue your dreams. 



Have tried to find something or someone to

fill the hole in your heart- whatever works, just to distract yourself from facing your own demons



Have reached out to get all sorts of help from the outside just so that

someone, anyone can tell you what's wrong with your life and fix it for you
And they all have worked to some extent.

But nothing has ever given you the peace and clarity you're looking for.

Because here's the thing: no amount outside help can bring people to what they need…
Until they go beyond just the mind and body, and search for the answers from within.
Hi, I'm Sarah.
And I totally understand if you think this is all just random "woo-woo" stuff you'd find in the movies.

In fact, I, too, denied my own spiritual gifts for a very long time.

But, you see, over the years I've got to learn a lot about energy psychology from being a:

Psychometrician
NLP Masters Practitioner
Emotional Freedom Technique (EFT) Practitioner
Practitioner
Advanced Spiral Practitioner
Access Bars Practitioner
Quantum Healing Facilitator
Hypnotherapist
Intuitive Intelligence Trainer on training
Emotional Clearing Facilitator and Trainer
And after helping over 111+ people achieve goals and facilitate healing, I have found that there's a lot more to the simple "woo-woo" stuff that meets the eye, and that it's much more logical, practical, and scientific than anyone thinks it is.

And I'll get to share that with you over six weeks of science, magic, and fun over at: Quantum Consciousness
Alignment Program
Date: February 2023
And trust me when I say that what QCA does beautifully is it bridges religion/spirituality to science. Science to magic. Magic to love.

And it is love that brings everyone home.
I'VE ALWAYS WANTED THIS - SIGN ME UP.
See how QCA has transformed
the lives of my students

Joana Marie Lazaro
CEO of Laurus Enterprises and I Am Funtabulous Fashion

Helen Labao
Project Manager
She has struggled for decades, trying to fix problems in her relationships and self worth. But, after QCA, has learned a method to still be loving and generous to others without harming herself.

Maica La'O
Regional Sales Manager
After doing the inner work for QCA, she was able to improve relations with her team and lead them to overshot their targets by 200% by the fourth quarter of 2021.

Bea Vergara
CEO and Creative Director of Beautifully Converts LLC
She used to work so hard to achieve a certain level of income. But after QCA, she has experienced phenomenal growth in her business almost effortlessly, while having even more time for her family.

Ever since then, she's also had more breakthroughs in her life:
I WANT TO JOIN.
Quantum Consciousness Alignment Program
Date: Some time in February 2023
The specific dates are dependent on the availability of the students, hence it will be finalized once we close the enrollment period.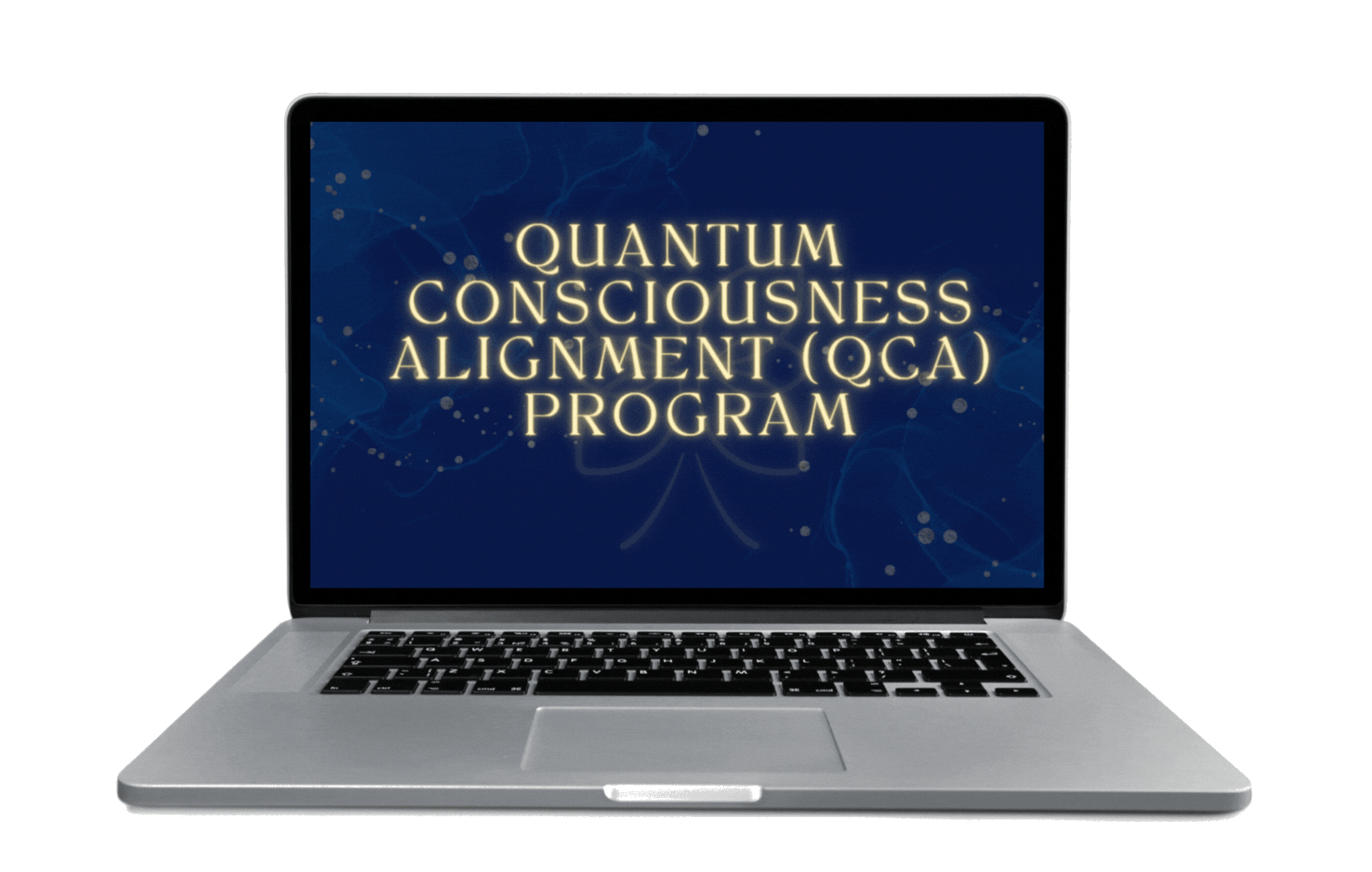 Here's what's in store for you when you sign up:
Understand the science behind the magic of energy, manifestation, and the universe
Heal from past traumas at an energetic level
Create and strengthen the communication pathway between your conscious and subconscious mind, your body, and your energy
Foster a beautiful and healthy relationship with your body and your intuition
Optimize areas in your life that are way beyond what's inside the mental and physical body
Facilitate deep transformative processes that will align you with your truth
Develop the skills and internal resources for emotional processes
Create a strong foundation for the quantum leaps that will happen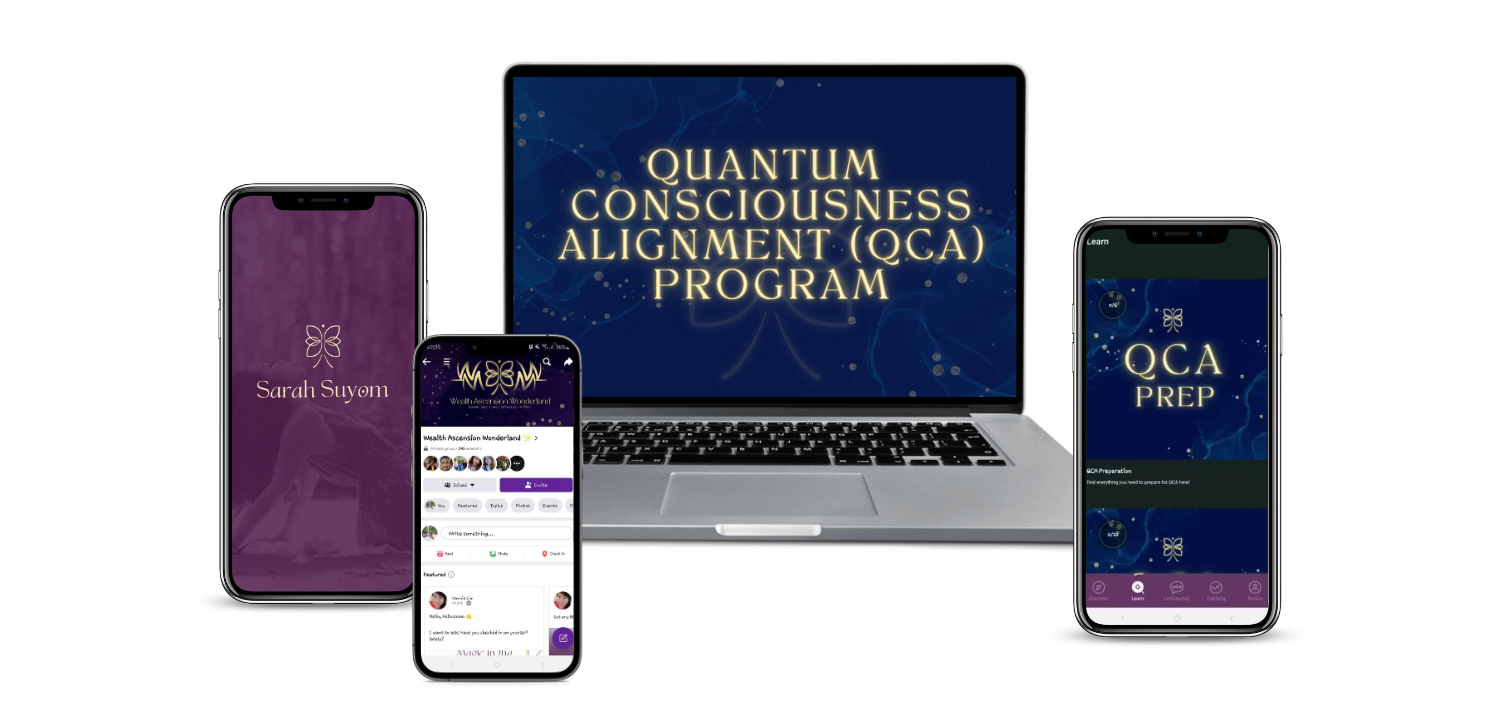 I HAVE SOOO MUCH TO SHARE that even our twice-a-week calls can't cover it. This is why there are weekly video lessons for you to binge so you have enough time to process the logical side of things before delving into the magic!
It's unlockable each week, so you don't have to feel overwhelmed by it.
Community Calls are an opportunity for you to share your AHA moments from the video lessons and interact your batchmates as you go along your QCA journey.
Facilitation Calls are where the magic really happens! We will be undergoing some of the most powerful processes to let you take that quantum leap.
To accommodate as many QCA students as possible, the calls' schedule will depend on the batch's availability once registration has closed.
Some of the facilitations we will do in classes are available as recordings, so you can integrate them to your daily life and use them whenever needed, even after QCA ends.
Aside from receiving support from the QCA FB Group, each batch will have its own unique Messenger Group Chat where you can receive updates and share stories outside of our weekly community calls.
Special Bonus Discussions
Through the Becoming with Sarah App, you get to access the following pre-recorded bonus discussions:
Quantum Physics and Manifestation Masterclass
Fake vs True Gratitude
Uncomfortable Conversations
Letting Go of People
Psychic Outsourcing Reminder
2 Ways of Manifestation
… and more!
It's hard to put into words just how amazing this whole thing really is.
Even harder: putting a price tag on it.

After all, changing your life in the best, most loving way possible is priceless.

But I really would love to facilitate this for you.

So for lovely souls like yours, I'm offering it to you for:
SIGN ME UP
Still a bit skeptical?
Here are a few who felt the same.
before experiencing the magic in QCA:

Kat Moreno
Katalyst Coach
She was going through life on auto-reactive mode, but with the tools she learned in QCA, she has come face-to-face with her core life theme.

JC Cardenas
Lead Gen Wizard
He used to believe he didn't deserve everything he had, but after QCA, he now recognizes his worth and deservingness.

Faye Micabalo-Amaya
Co-Founder of The Mezzanine Cafe
She is an entrepreneur who was initially concerned about how her faith would be shaken during QCA. However, after undergoing the program, she has not only manage her thoughts and emotions better, but also has strengthened her ties to her faith.
I WANT TO JOIN.
The choice is yours.
After all, you are the one who holds the key to your healing, your story, and your destiny.

This is it, my dear: the chance to align with your highest self, strengthen your intuition, and nurture the magic within you.

Ready to take the quantum leap?
YES, YES, YES!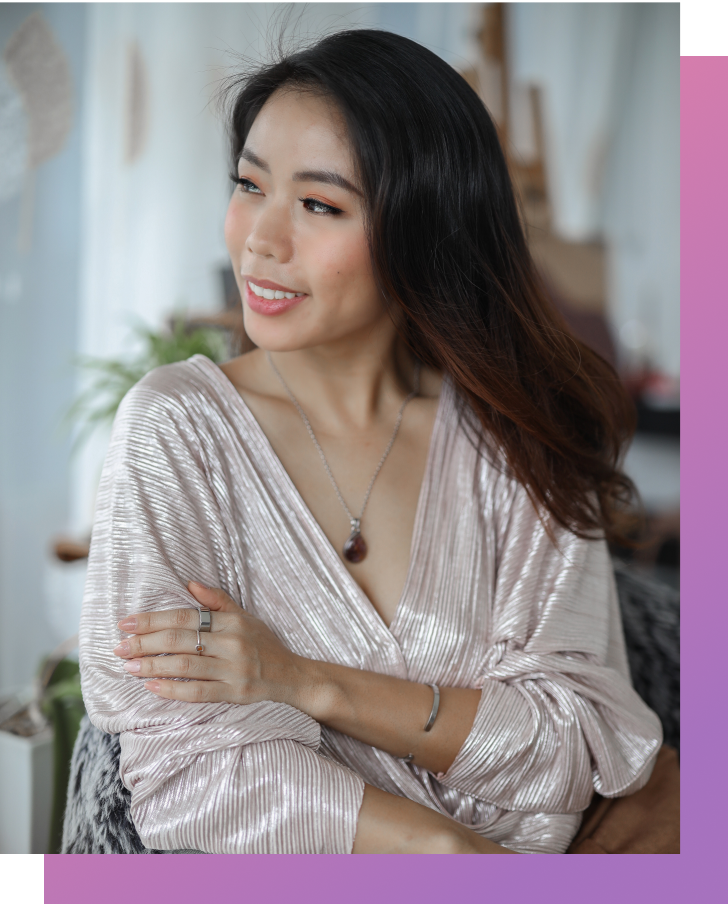 FAQs
I really want to join, but I'm concerned: will it interfere with my religious beliefs?

The answer is no and yes.

No, as in they are not necessarily contradicting each other.

See, I believe that science, religion, spirituality, and magic may use different languages, but they are all the same.

If taken in with an empty cup, they actually complement most, if not all, of the ancient schools of thought in philosophy and spirituality.

In QCA, the language we use to communicate this is so much more neutral and non-sectoral (unlike religions who fight with other religions about who's right and wrong.)

This unifies them all and accepts everything as a piece of truth.

Yes, in that some outdated religious dogmas use fear tactics and guilt tripping as teaching methods. And this is definitely part of what we're here to heal/resolve/undo.

For me, the Old Testament is teaching this an externalised (projected) idea of God as a man in the sky--someone we need to please and do offerings for, and someone who gets offended and punishes us for our wrongdoings. Kinda like a male archetypal image or a father figure, right?

Whereas, the New Testament teaching (from Christ and the Christ Consciousness) is a great example of an ascended master. Jesus himself becoming a full embodiment of what it really means to be "one with God" and forego the "small self" and his human self/identity completely.

His famous answer: "I AM WHO I AM" when asked by Pontius Pilate, is a testament to this.

This is the Godself that we all are here to awaken to.

Will I still be able to take quantum leaps even if I have really strong ties to my faith?

I've had many clients who were deeply connected to their faith and they all still have experienced the beautiful magic of opening up from their old limiting beliefs in life, experiencing quantum leaps and successes in different aspects of their lives as a reflection of their own expansion from within.

Some of them, yes, initially struggle to let go of their own dogmas and limitations.

It is, after all, scary to realize just how powerful you really are because you run out of excuses on why you can't have the life you want. And you no longer have an excuse to blame anyone else.

Here, we are faced with ultimate self-responsibility.

Do you have a schedule for the community and facilitation calls?

We would love to accommodate as many of our QCA students as we can, which is why the schedule for the community and facilitation calls will only be finalized once registration is closed.
I am not from/currently live in the Philippines. Can I still join QCA?

Certainly, you're most welcome to join! But please do note that the dominant language used in the program is Taglish, and that the times for our community and facilitation calls will be in PHT.
There is something wrong with my access. Where can I ask for help?

Send the Becoming angels an e-mail via becoming.programs@gmail.com, and we'll help you out.
SIGN ME UP Quantum Consciousness Alignment
Please provide details below to proceed with your registration and payment.
SUBMIT
Payment Options:
Thru BPI

Jewelle Mae Solijon
BPI Savings
057-634-7288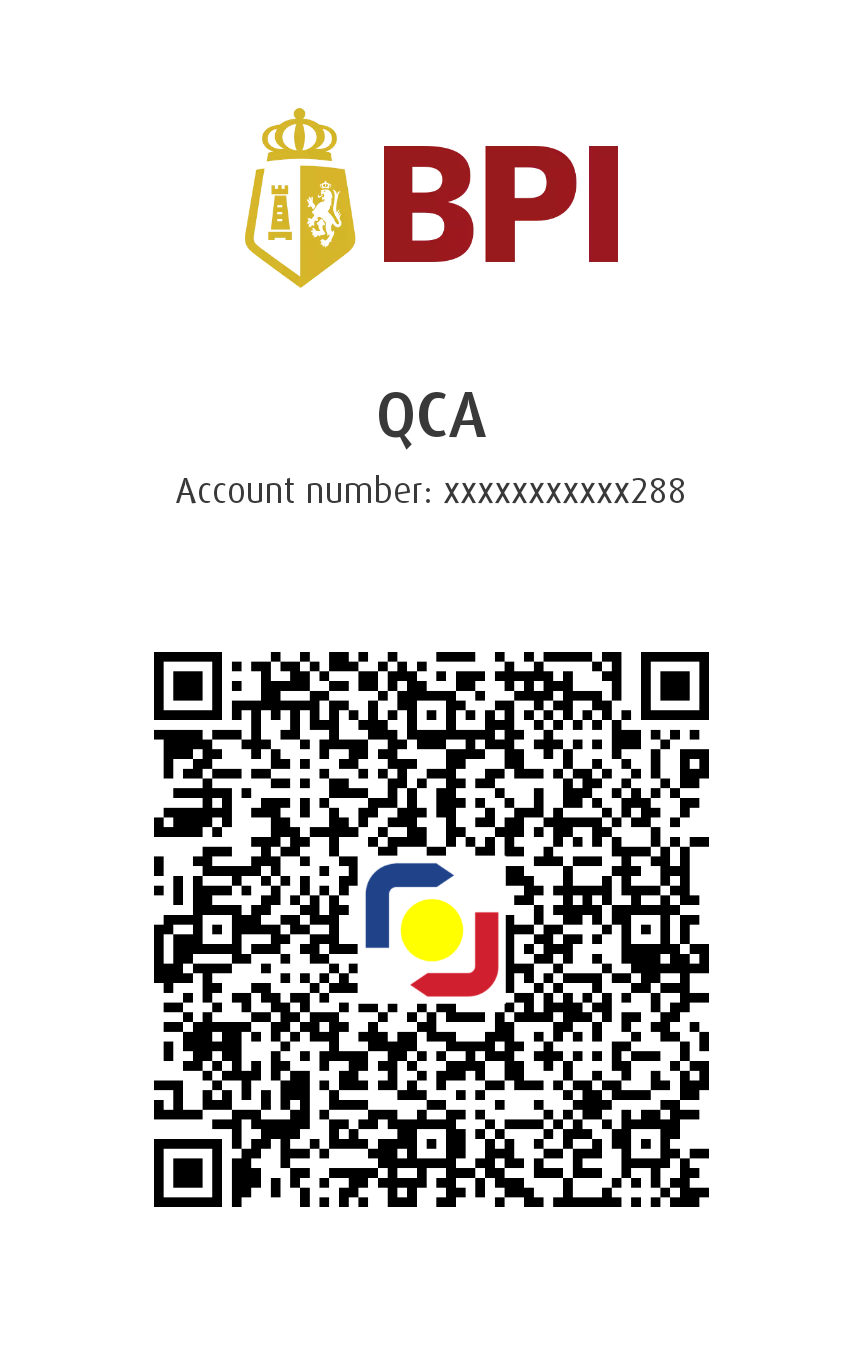 Thru GCASH

Jewelle Mae Solijon
GCash
09176436785

Thank you for your payment. Kindly wait as we verify your payment.